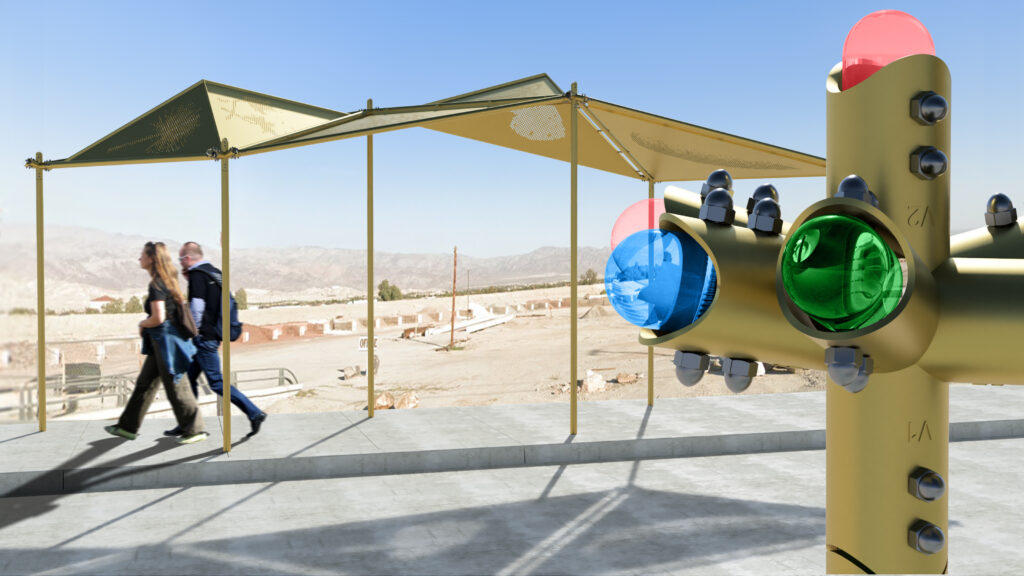 Derived from Indio's history with date palms, this ¾ mile shade structure on Jackson St. joins the new CV Link to the new park. Local school children drew shadows of palms & we translated those drawings onto perforated shadow-casting panels. An undulating structure reflects the surrounding mountains.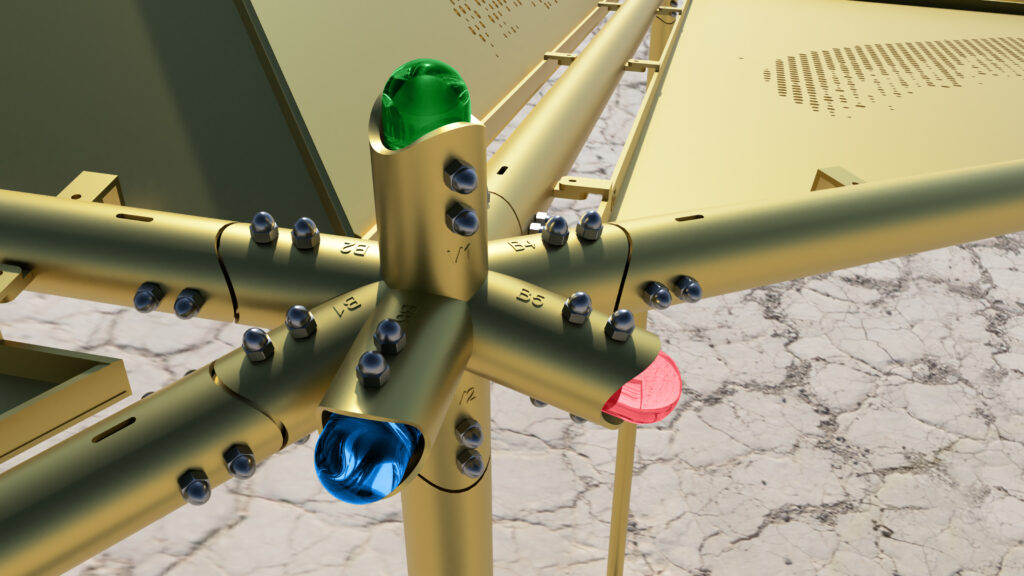 The core of the design is a 'Universal Connector'. Only one connector is used for all the pavilions. The same node is used upside-down, turned 180 degrees, flipped, throughout the design.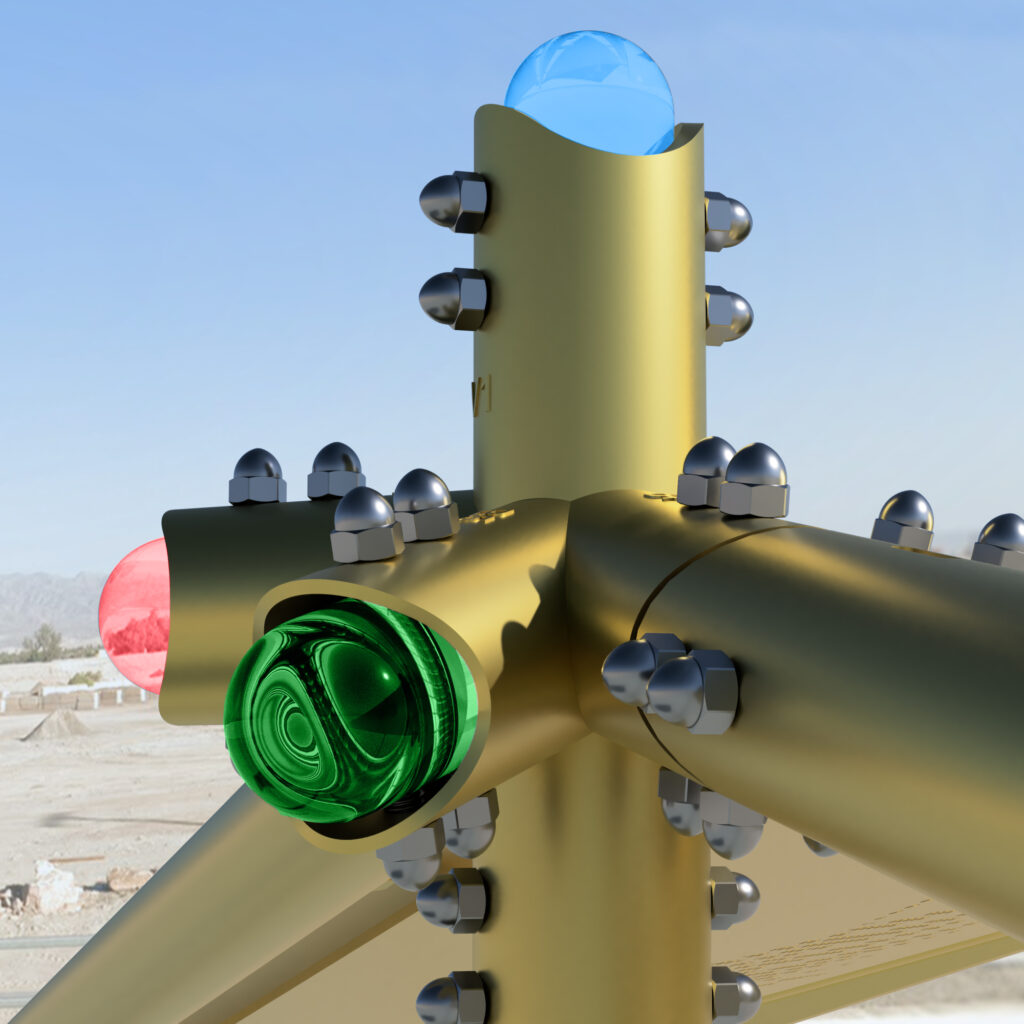 At the open ends of the node we insert a cast colored glass ball.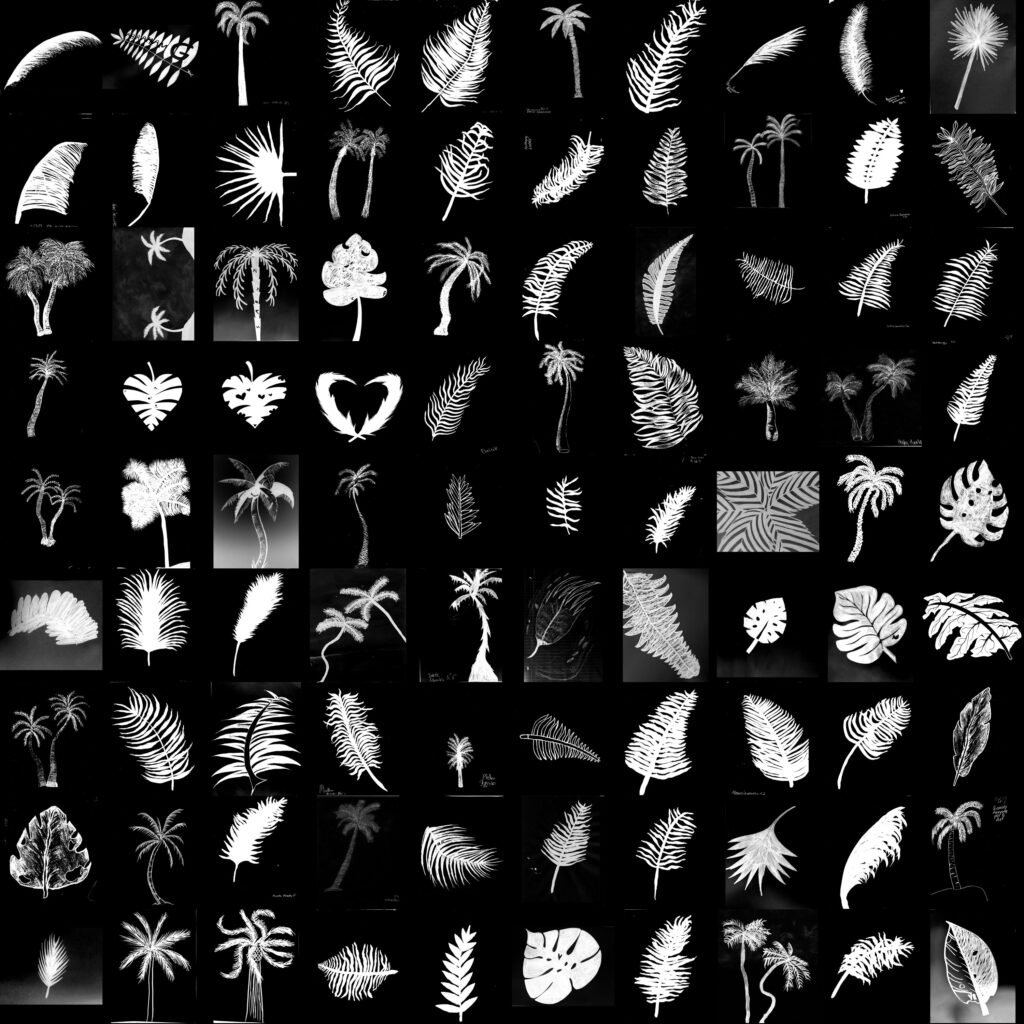 Working with high school students in Indio from 3 different schools, we asked them to draw palm trees, palm leaves in black & white to be used on the shade-structure.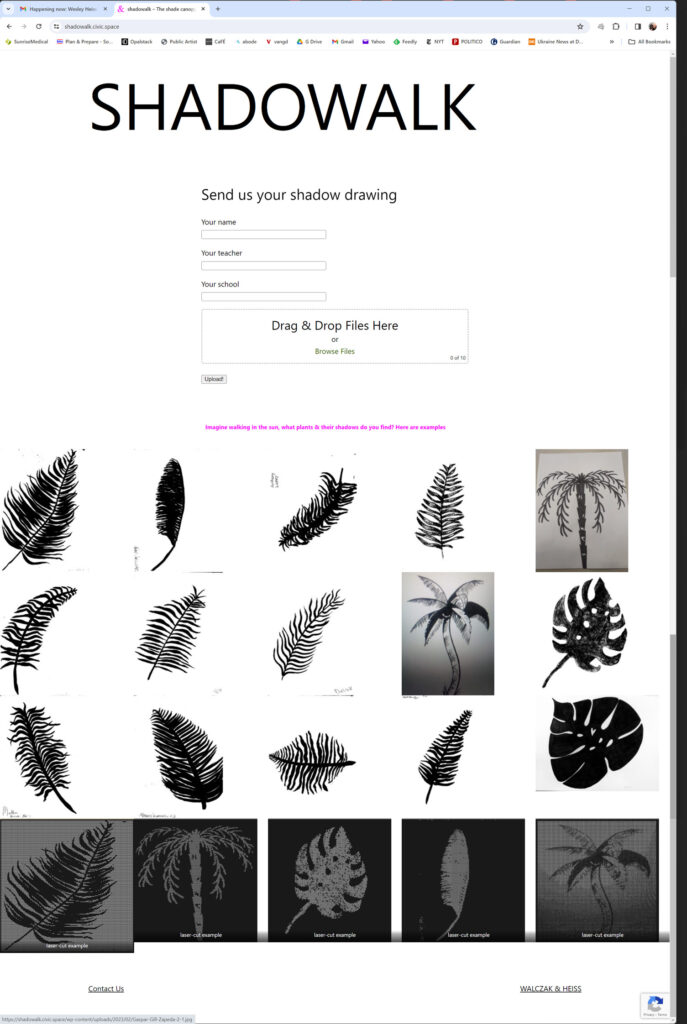 We created a website to drop off the images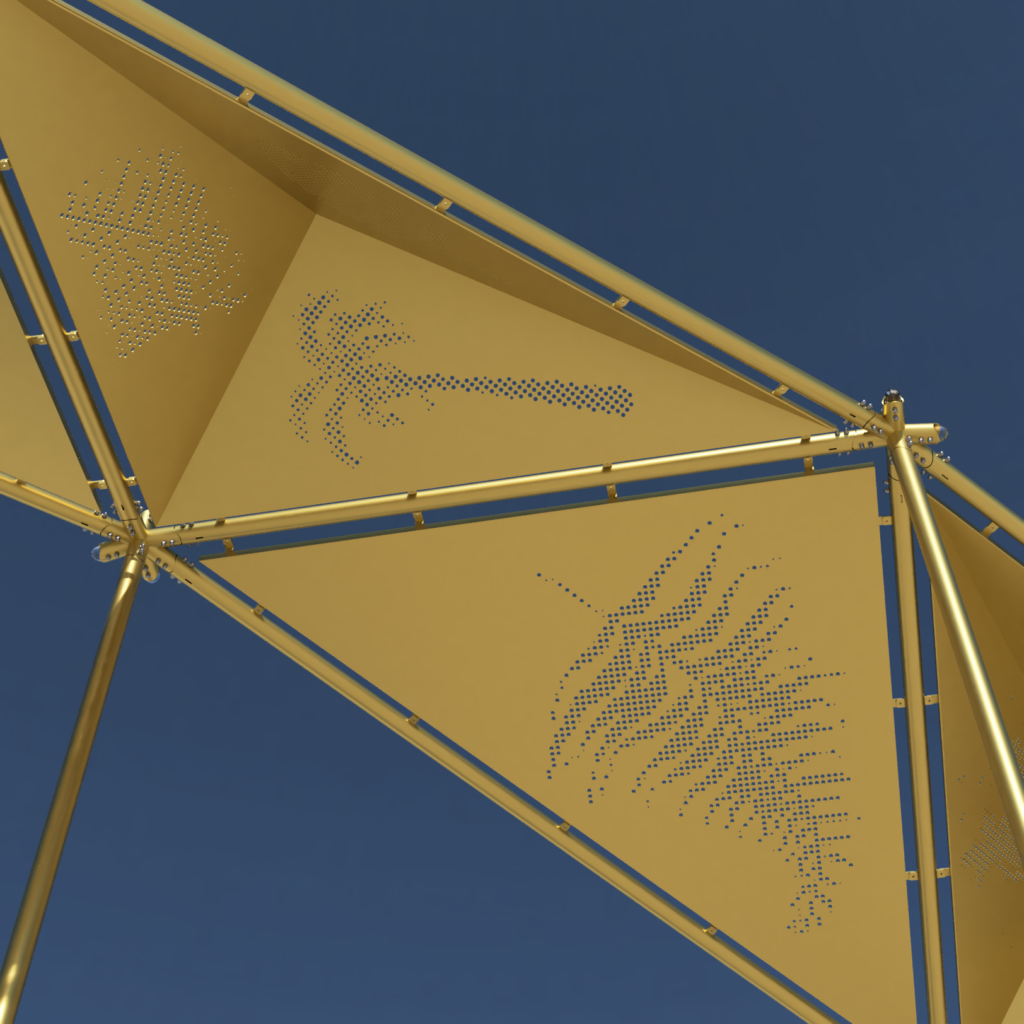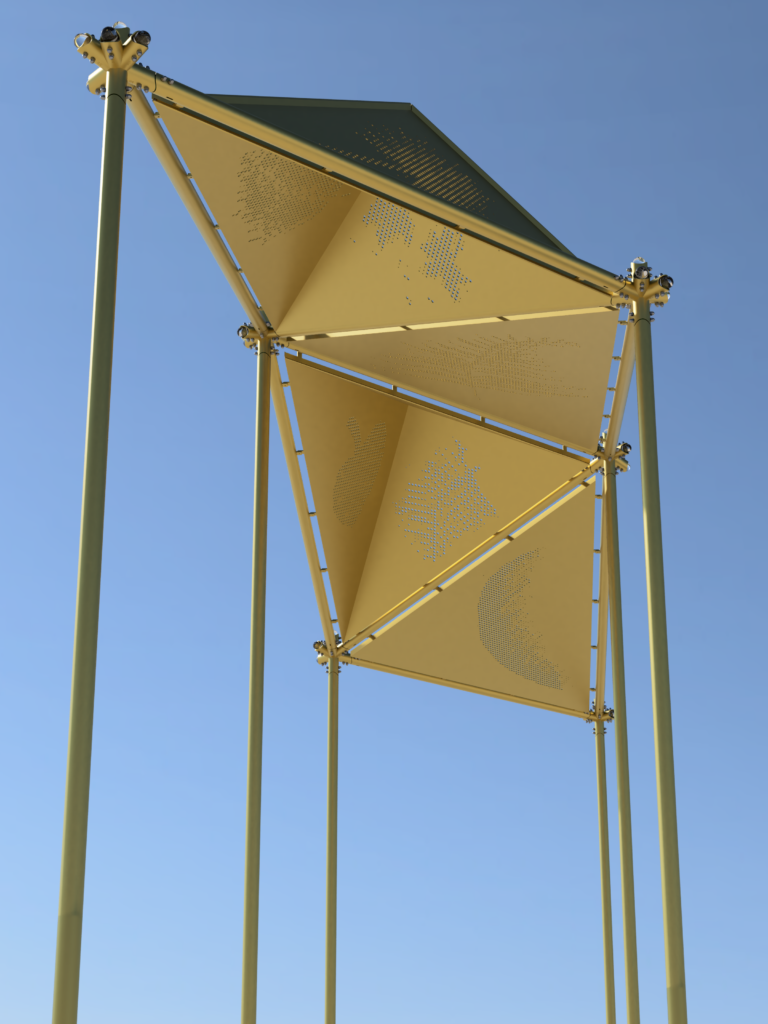 The drawings were turned into dot-patterns that were laser-cut from the panels.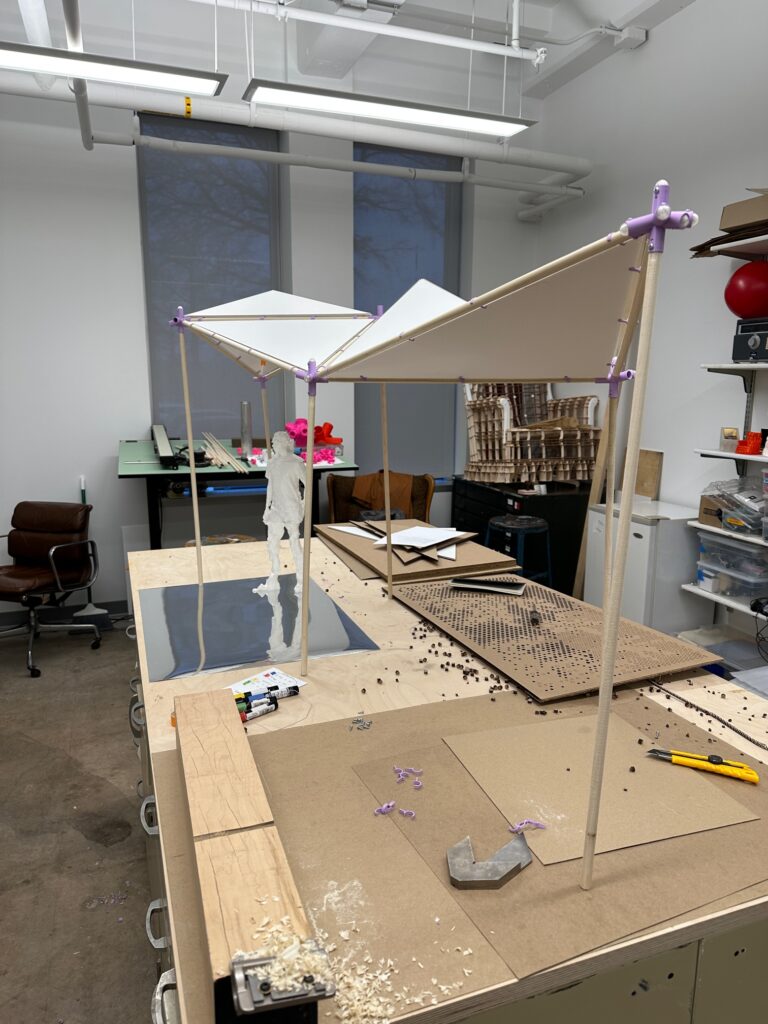 A half-scale model of a canopy in our studio. You can also see laser-cut cardboard with the dot cutouts.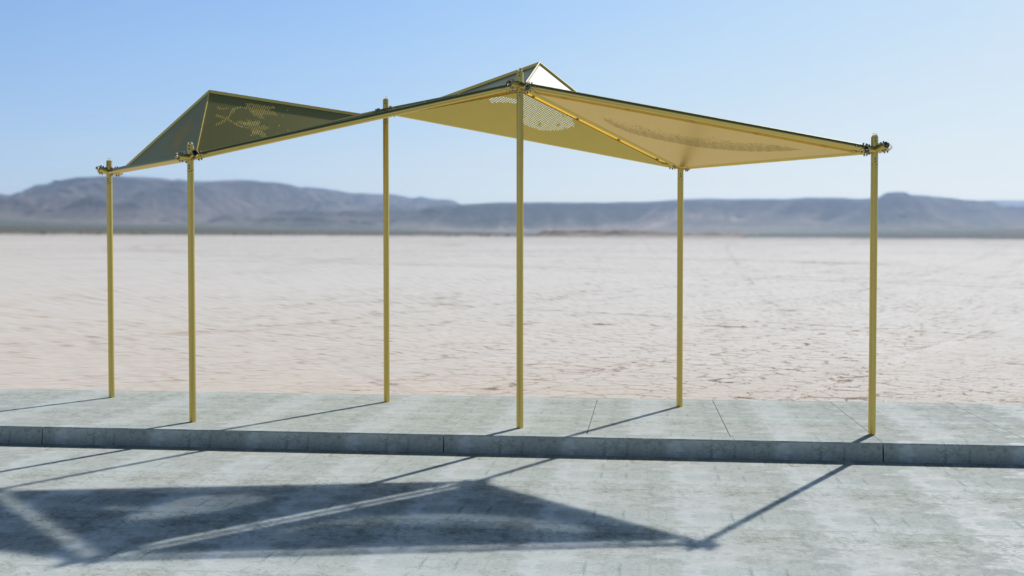 A typical pavilion. The eccentric shape of the canopy follows the mountains in the distance.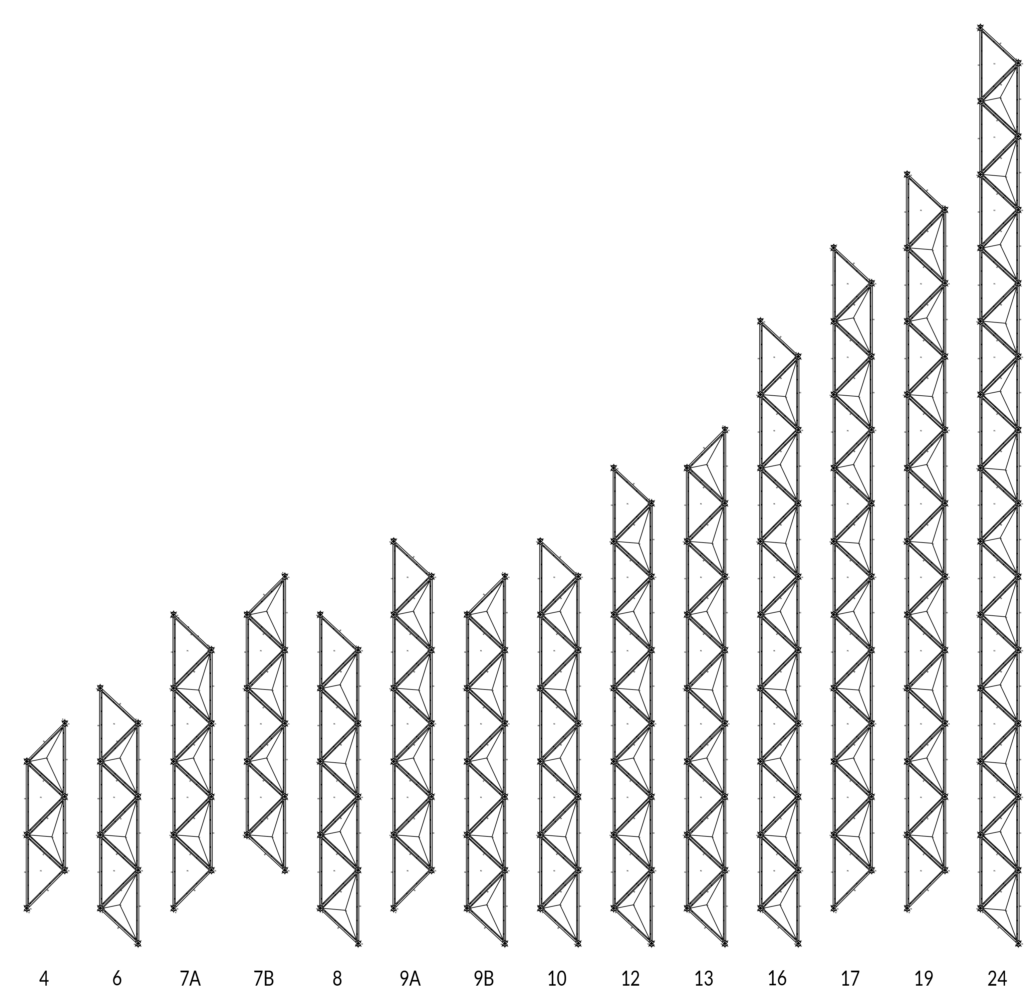 The various types & sizes of the pavilions.

The disposition of the pavilions on Jackson St. which stretch on both sides of the street for 3/4 of a mile.
Construction is due early 2024